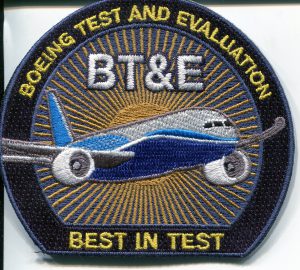 Welcome to LabRatAlumni.com the site for former and current employees of the world-renown Boeing Structural Test Labs and open to all other test laboratories. "BEST IN TEST".
We had a special Boeing Lab Rat Alumni lunch on 
September 6th
in Redmond. 
Tom Briggs had invited us over for a special showing of his model train setup. As many of you have seen in his pictures and videos, his wife Judy and himself have made a wonderful train layout at their home. We met at the
Fire Creek Grill (10402 Willows Road NE, Redmond
).
No October Rat Lab Alumni Lunch.
Next scheduled lunch:
November 1st at Billy Baroos's at 11:30 am
Matthew Aaron Langworthy
1989 - May 22, 2023
Matthew Langworthy has passed away due to a bike accident in Mesa Arizona. Our hearts and minds go out to him and his family. We are devastated by the loss of such a young talent engineer.
Accident report
Roy J Mosolf
July 1953 - April 28, 2023
 Roy graduated with an engineering degree from Purdue University and was a loyal Boilermaker sports fan. Roy worked for 40 years in aerospace as a stress engineer on planes ranging from the B-1 to the 747, 767 and 777. He served on AOG teams, represented Boeing on the industry-wide Aging Aircraft Working Group and was an FAA DER for many years. He enjoyed trying new recipes on his smoker, five-star spicy food, fishing, and travel, especially to Hawaii. He will be greatly missed by his wife of 30 years, Sarah, his children and granddaughter. Memorial contributions may be made to Purrfect Pals Cat Sanctuary, Arlington.